An absolutely fascinating collection of maps, from the 12th century to the 20th century. A post from http://io9.gizmodo.com
~~~~~~~~~~~~~~~
While each of these maps is incredibly striking, it isn't always easy to recognize the places within them as spots on our Earth. Some of them look straight out a J.R.R. Tolkien novel, while others are more fanciful takes on familiar countries.
The World Map from the Saint-Sever Beatus, an apocalypse manuscript from the mid-11th century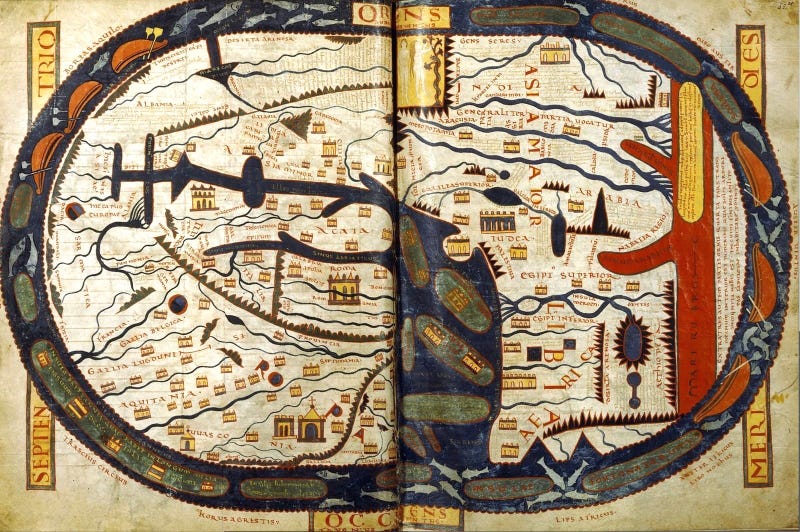 To see the rest of the maps, click on the link.